Parents
Halton SEND Inclusion and Support Services Surveys
Halton SEND and Inclusion Service are running 3 surveys during September and October relating to SEND Support Services across the Local Authority. The surveys will help us to better understand the lived experience of SEND in Halton, allowing us to shape and improve future services. We want to hear as many voices as we can, so we are able to change. Survey closing date is Friday 20 October 2023.
Who are the surveys for?
Parents and Carers of any child with SEND in Halton;

Children and young people with SEND in Halton;

Colleagues in Schools and Educational Settings in Halton.
What are the benefits for completing the surveys?
In December 2023, we will be submitting an application for a grant to improve the SEND system in Halton.  By participating in this survey you will help to provide us with a clear picture of your thoughts about the effectiveness of the SEND support children and young people receive in Halton.
Your information will tell us what is currently working and what areas may need improvement. The more feedback we receive – good or bad – the greater our prospects of improving services in the future.  This is your opportunity to help shape future SEND provision in Halton. We would be very grateful for your assistance in completing the surveys.  Thank you for your support.
Visit 


https://localoffer.haltonchildrenstrust.co.uk/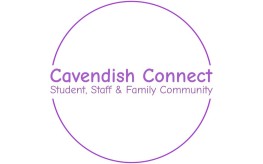 Student and Family Liaison Manager
Hello, my name is Donna Tofts and after teaching at The Cavendish High Academy for eight years I am now in the privileged position to work as the Student and Family Liaison Manager. I will be working with students and families across the Academy including providing Careers Advice and information on life beyond Cavendish. 
I look forward to supporting our amazing young people and working alongside parents and carers. 
Donna
donna.tofts@chs.academy
01928 561 706