Parents
Cost-of-Living Payment
Many parent/carers are feeling a bit lost over when each cost-of-living payment will be made, especially regarding the latest £150 disability payment.
Here's a breakdown of the payments that have either been made or are ongoing.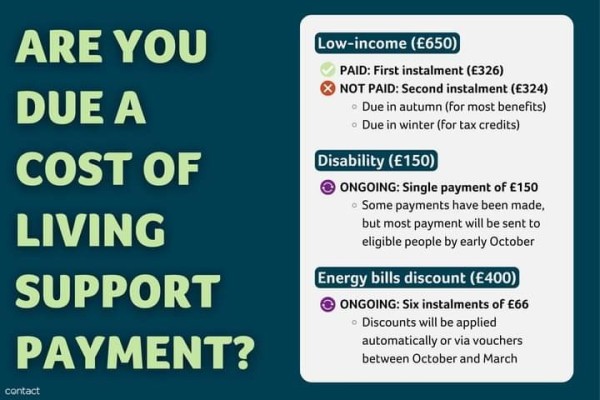 If you haven't received £150 for each child on DLA/PIP or another disability benefit, don't worry. A few parents already have, but most will be get it in early October.
Some families have also received £150 for one child but not the other. This is also normal, as payments are being made on an individual basis.
Student and Family Liaison Manager
Hello, my name is Donna Tofts and after teaching at The Cavendish High Academy for eight years I am now in the privileged position to work as the Student and Family Liaison Manager. I will be working with students and families across the Academy including providing Careers Advice and information on life beyond Cavendish. 
I look forward to supporting our amazing young people and working alongside parents and carers. 
Donna
donna.tofts@chs.academy