University

of Surrey

The Cavendish High Academy is taking part in a research project through the University of Surrey. 

The title of the research project is as follows, 

"What factors have an impact on parents of children with learning disabilities specifically their experience of support given?"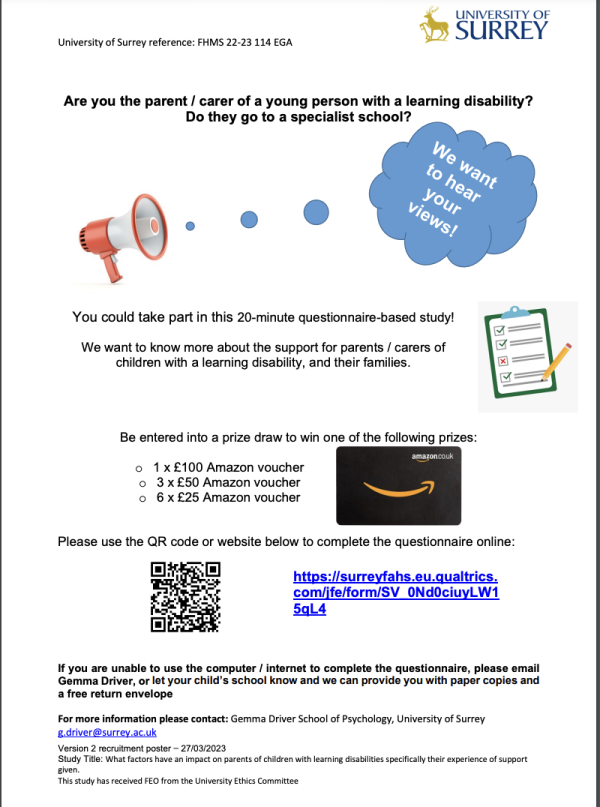 Paper copies are available at School, just ask Donna Tofts.